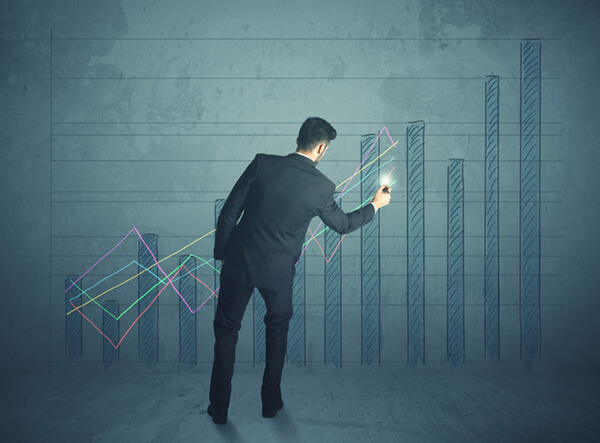 What is Next for the Four Percent LIHTC?
By Georgia Coffman and Cash Gill
It's no secret that affordable housing has been cascading down a slippery slope in the last few years. And for a long time, the doom at the bottom of that slippery hill was more and more visible—high construction costs, competitive tax credit sources and limited funding have all made the future seem inauspicious. However, in the midst of the glum picture I just painted, this industry earned some relief after relentless hard work from many organizations and political leaders like Maria Cantwell. With the Omnibus Spending Bill passed in March, a few days after St. Patrick's Day, it seems the leprechauns stuck around to share their pots of gold. A 12.5% increase in nine percent low-income housing tax credits (LIHTC) was allocated for the next four years. This is a big win for affordable housing and the current crisis it's in. With this increase, thousands of affordable homes and jobs will be created nationwide. Additionally, and more importantly, many low-income families will have peace of mind with roofs over their heads.
While this increase is a definite positive in the right direction for the LIHTC, that pot of gold wasn't full enough to help the other side of this tax credit. The issues plaguing the four percent LIHTC were not only not fixed, but were not addressed even in the slightest. Many advocates and experts in affordable housing agree that this four percent LIHTC is in desperate need of reform. It was saved from the potential axe in the 2017 tax legislation, and although this was a relief, it wasn't enough for a parade by any means. But again, it's not all glum. Promise exists in the form of the proposed Affordable Housing Credit Improvement Act of 2017 S. 548.
LIHTC was originally created under the Tax Reform Act of 1986. It provided a fresh approach to tax expenditure that we'd never seen before in order to alleviate the increasing rents of affordable housing. Investors' equity contributions provide the money for low-income housing developments, which then allows rents to be more affordable than market-rate rents. In exchange for doing so, investors can then claim tax credits over a period of ten years.
According to Cantwell's office, since its implementation, the LIHTC has financed nearly 3 million homes across the country, housing more than 13.3 million people. Further, the LIHTC has leveraged more than $100 billion in private investment. The National Association of Home Builders reports that LIHTC development supports approximately 95,700 jobs and $9.1 billion in wages and business income. These numbers speak for themselves in emphasizing the significant impact the LIHTC as a whole has had on our country—on our people.
There are two parts to the LIHTC, one deemed the nine percent and the other four percent. The root of these designations lies in their functions. The LIHTC offers two subsidies—the 70 percent one, or the nine percent LIHTC, can be used for new construction without any additional federal subsidies, whereas the 30 percent subsidy, or the four percent LIHTC, can also be used in conjunction with other federal assistance for new construction or for the acquisition cost of an existing building. By nature, the nine percent LIHTC is more competitive than the four percent since the former carries more equity. But this by no means lessens the significance of the four percent.
The four percent LIHTC has played a key role in affordable housing development. They can be used in conjunction with other funding sources and often are used with private-activity bonds (PAB). This combination accounts for roughly half of development under the LIHTC program, according to Cantwell's office. To put it in perspective, had they been eliminated in the 2017 tax reform, 800,000 affordable homes would not have been built over the next decade, says a Novogradac & Company report. Also according to Novogradac & Company, the four percent LIHTC along with PAB account for over two-thirds of the financing used in the Rental Assistance Demonstration (RAD) Program. RAD was created in 2012 and allows for the conversion of qualified properties with federal funding to Section 8 funding with private ownership. This program thus far has proved to be invaluable as well, as it has allowed the conversions of several existing public housing units that were in danger. Again, the numbers in this paragraph speak for themselves in support of the four percent LIHTC's crucial role in affordable housing.
Although it has made the previously impossible for many Americans now possible, the current state of the four percent LIHTC is inflexibility without profitable promise. Because of this, the success of this tax credit may be diminishing. Since it was first created, this four percent credit matched dollar for dollar invested funds. This way, investors benefitted in earning profits. However, the tides have turned in the last few years—and keep turning.
The core issue is that the four percent LIHTC does not currently have a fixed minimum credit rate. In light of recent tax reform, the corporate tax rate was reduced from 35% to 21% for 2018. Credit rates have fluctuated to historic lows, according to A.C.T.I.O.N. They continue in their summary of the issue, "There is 15 to 20 percent less Housing Credit equity available for any given affordable housing development today than the original rates provided." So as LIHTC pricing falls from close to $1 for every $1 of tax credit to the mid-90 cents and lower, investors seem less interested in the four percent LIHTC. The nine percent has at least been increased for the next four years, but it already holds more equity than its counterpart to begin with, which makes it more attractive.
Chris Hite, principal and President of Sugar Creek Capital, weighs in on this issue. Because of the tax reform in December 2017, "appetite [for 2018 federal LIHTC] is flat or possibly reduced." He continues, "As yield targets increase, pricing is dropping." More specific to the four percent LIHTC, they are also heavily debt-financed. According to Hite, "When interest rates are rising, even though the 30% present value rate increases, the debt service goes up and reduces that positive impact." This makes the four percent penny seem less shiny, and fewer of these deals are projected to occur starting in 2018. To add, a Novogradac & Company analysis found that this will likely reduce LIHTC equity by about 14 percent, which means an estimated $1.7 billion or more will be lost in equity annually. This loss of investor equity translates into the loss of 200,500 to 212,400 affordable rental homes, or more, over the next 10 years.
But as promised in the beginning of this article, there is some light to be shed in this dark time—a pebble of gold at the end of the rainbow, if you will. There's been growing support for the Affordable Housing Credit Improvement Act of 2017. There are 22 provisions total in this bill to greatly improve affordable housing, and there's one in particular to offer assistance with the four percent LIHTC. A provision in S. 548 offers a solution to the lack of a minimum four percent housing credit rate. This act proposes to establish a minimum rate for credits used to finance acquisitions and developments. According to A.C.T.I.O.N.'s summary of the bill's provision, this minimum credit rate would "provide more predictability and flexibility in Housing Credit financing, allowing developers to target more apartments to very- and extremely-low income households at rents they could afford and make more types of properties financially feasible, especially for affordable housing preservation."
The Omnibus Spending Bill passed in March enacted one of its provisions to increase the nine percent LIHTC and income averaging, the latter of which allows more individuals to be eligible for LIHTC housing. Although these are two notable wins for affordable housing, there's much work to be done to help further solve the affordable housing crisis. One of the next steps to take is toward four percent minimum credit rates. Doing so will subsequently increase the equity per deal. As Hite explains it, "In June 2018, the 4% present value rate is 3.29%, [and] increasing that to 4% would be more than a 20% increase in equity." This would be more appealing to investors and developers.
That there is new legislation awaiting trial, so to speak, gives affordable housing hope for a more prosperous future. Affordable housing is in dire need of assistance, and this Affordable Housing Credit Improvement Act could in part, be the answer we've been seeking for the past several years.