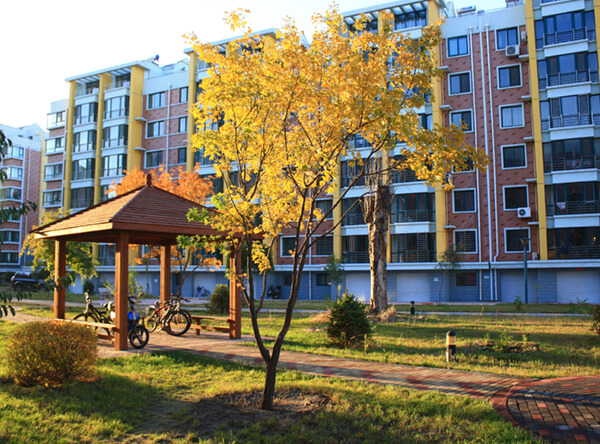 GAO Issues Report on HUD Enforcement Efforts*
The United States Government Accountability Office (GAO) has issued a new report titled, "Department of Housing and Urban Development: Better Guidance and Performance Measures Would Help Strengthen Enforcement Efforts." The GAO found that the three program offices of the Department of Housing and Urban Development (HUD) that GAO examined have a process in place for referring cases of potential noncompliance to the Departmental Enforcement Center (DEC), but two of the offices do not provide their staff with specific guidance on when to make referrals. The Office of Multifamily Housing makes referrals to DEC based on defined thresholds for noncompliance, such as for properties that do not pass physical inspections. In contrast, the Offices of Public and Indian Housing (PIH) and Community Planning and Development (CPD) have broad guidelines but not specific thresholds for when to refer an entity to DEC. These two offices do not provide field staff with specific guidance to help determine which housing agencies or grantees to refer to DEC for possible enforcement action.
As a result, the offices cannot ensure that decisions on whether to make referrals are made on a well-supported and consistent basis, potentially limiting DEC's effectiveness in fulfilling its mission of providing  independent oversight of HUD's programs. In addition, PIH and CPD have targets for how many annual referrals the program office will make to DEC, but the targets are not based on program risk. According to federal internal control standards, management should identify, analyze, and respond to risks related to achieving the defined objectives. Without a target number of referrals based on program risk, PIH and CPD cannot be confident that the number of cases referred to DEC is appropriate and that DEC resources are being used efficiently.
DEC tracks some performance measures, but it largely measures outputs, such as number of work assignments completed, rather than outcomes, such as financial performance improvements resulting from its work, that would help assess the impact of its activities.
GAO is making eight recommendations to HUD related to DEC, including for staff guidance on when to make referrals; targets for the number of DEC referrals based on program risk; outcome measures to track performance; and controls to ensure consistent data recording. HUD agreed with five of the eight recommendations, noting that setting referral targets was inconsistent with basing them on program risk. GAO maintains that setting referral targets can help ensure that program offices make referrals to DEC.
___
IRS Issues Opportunity Zone Proposed Regulations*
On Friday, October 19 the Internal Revenue Service (IRS) issued several critical documents relating to the Opportunity Zone Incentive.  This includes:
Taken together, this package of guidance addresses several critical areas relating to the structuring of Opportunity Zone investments.  The guidance addresses many heretofore, unanswered questions relating to the new incentive created in last year's Tax Cut and Jobs Act.   Below we have highlighted a number of items most relevant to NH&RA members and link to additional industry analysis issued by NH&RA members.
Only Capital Gains Eligible for Deferral: The regulations clarify that despite some lack of clarity in the legislative text only Capital Gainsare eligible for deferral under the incentive.
Eligible Tax Payers: the regulations clarify that tax payers that can defer gains under the statute include:

Individuals
Corporations (including RICs and REITs)
Partnerships
Common trust funds under Section 584
Qualified settlement funds
Disputed ownership funds

Rules for Partnerships & Partners: Partnerships may elect to defer all (or part of a capital gain).  If the partnership does not elect to defer gain, a partner may elect to its own deferral with respect to his or her distributive share.  Notably, the partner's 180-day period generally begins on the last day of the partnership's taxable year, but the partner can elect to begin its own 180-day period on the same day as the partnership's 180-day period under certain circumstances.
Tax Attributes Preserved Through Deferral Period: all of the tax attributes of the deferred gain are preserved through the deferral period and are taken into account with the gain is realized.
Qualified Opportunity Fund ("QOF") Eligibility: QOFs must be taxed as corporations or partnerships and organized in the United States or a US Possession. Special rules apply to QOFs organized in a US Territory.  Under this clarification, LLCs should be eligible entities to qualify as QOF.  The regulations also provide that preexisting entities can qualify as QOFs or OZ businesses.
Entities Can Choose When Treatment of QOF Begins: The regulations allow for the QOF to choose the first month in their taxable year that they will be treated as a QOF.
90 Percent Asset Test: QOFs can use asset values from financial statements for valuation purposes when conduct the incentives 90 percent test. If financial statements are not available, QOFs must use the cost of the assets.
Substantially All Test: The regulations define substantially all to be 70 percent for the incentive's tangible property safe-harbor.  There are numerous other uses of the term "substantially all" in the legislation that are still left undefined in the regulations.
Active Trade or Business Test Defined at 50 Percent: The regulations clarify that at least 50 percent of the gross income of a Qualified Opportunity Zone business must be derived from the active conduct or a trade or business in the qualified opportunity zone.
Effect of expiring OZ designations– The ability to make the 10-year basis step-up election at the sale of the QOF investment is preserved through December 31, 2047.
Revenue Ruling Clarifies Original Use:The parallel Revenue Rule released with the Regulations provide several important clarifications relating to the substantial improvement of buildings:

The original use of the building in the QOZ is not considered to have commenced with the QOF.
The requirement that the original use of tangible property in the QOZ commence with a QOF is not applicable to the land on which the building is located.
A substantial improvement to the building is measured by the QOF's additions to the adjusted basis of the building (excluding the land).
The QOF is not required to separately substantially improve the land upon which the building is located.
With the issue of these proposed regulations, a 60-day public comment period (comments due December 22, 2018) has opened and a public hearing has been scheduled for January 10, 2019.
___
HUD and VA Secretaries Announce Housing Initiatives to Support Homeless Veterans
HUD-VASH vouchers to provide housing for over 4,000 veterans**
WASHINGTON – U.S. Department of Housing and Urban Development (HUD) Secretary Ben Carson and U.S. Department of Veterans Affairs (VA) Secretary Robert Wilkie today joined together at the VA Community Resource and Referral Center to announce $35 million in grants to combat veteran homelessness. The funding will be provided through the HUD-Veterans Affairs Supportive Housing (HUD-VASH) Program to 212 public housing agencies across the country to provide a permanent home for over 4,000 homeless veterans.
The Secretaries also announced an additional $7.4 million through the Veterans Housing Rehabilitation and Modification Pilot (VHRMP) Program to assist disabled veterans with modifying or rehabilitating their homes, making them more accessible.
"We have few responsibilities greater than making sure those who have sacrificed so much in service to their country have a home they can call their own," said HUD Secretary Carson. "The housing vouchers awarded today ensure homeless veterans nationwide have access to affordable housing and the critical support services from the VA."
"Assisting homeless Veterans to gain access to housing helps them in every aspect of their lives," said VA Secretary Wilkie. "This joint effort ensures that the federal government's efforts are aligned in reducing homelessness and aiding veterans. VA and HUD are proud to be teammates in a program that makes a tangible improvement in the lives of the nation's Veterans."
The HUD-VASH program combines rental assistance vouchers from HUD with case management and clinical services provided by VA. Since 2008, more than 93,000 vouchers have been awarded and approximately 150,000 homeless veterans have been served through the HUD-VASH program. More than 600 public housing authorities (PHAs) administer the HUD-VASH program, and this most recent award includes 22 additional PHAs, increasing HUD-VASH coverage to more communities. See the local impact of the housing assistance announced today.
In the HUD-VASH program, VA Medical Centers (VAMCs) assess veterans experiencing homelessness before referring them to local housing agencies for these vouchers. Decisions are based on a variety of factors, most importantly the duration of homelessness and the need for long-term, intensive support in obtaining and maintaining permanent housing. The HUD-VASH program includes both the rental assistance the voucher provides and the comprehensive case management that VAMC staff offers.
Veterans participating in the HUD-VASH program rent privately owned housing and generally contribute no more than 30 percent of their income toward rent. VA offers eligible homeless veterans clinical and supportive services through its medical centers across the U.S., Guam, Puerto Rico and the Virgin Islands. Read more about the HUD-VASH program.
Through the VHRMP program, grantees will make necessary physical modifications to address the adaptive housing needs of eligible veterans, including wheelchair ramps, widening exterior and interior doors, reconfiguring and reequipping bathrooms, or adding a bedroom or bathroom for the veteran's caregiver to the home.
The purpose of this pilot program is to assist our nation's low-income veterans living with disabilities who are in need of adaptive housing to help them regain or maintain their independence. By partnering with the VA, HUD is addressing these challenges by awarding competitive grants to organizations that primarily serve veterans and low-income people.
___
Tips to Maximize Bang for the Buck in Affordable Senior Housing Design***
Affordable senior housing may not carry a reputation as the flashiest property type, but it plays a vital role in serving low-income seniors.
And while developing or designing the property type can require a different mentality than traditional senior housing—as evidenced when The Shelter Group bowed out of the affordable-housing sector to focus on its Brightview Senior Living portfolio last year—there are actually many parallels between the two property types.
To learn more about designing and developing affordable senior housing, we reached out to three previous Senior Housing News Architecture & Design Award winners in the "Best Affordable Housing" category.
Here's some of the advice they had to offer:
How do you make an affordable senior housing property look stylish without breaking the bank?
"The first thing to know is that affordable housing doesn't have to look like affordable housing. It takes a little more elbow grease, time and thought to figure out how to bring an aesthetically pleasing property to market [while] spending a reasonable amount of money.
There are a lot of building products available that bring the look of high cost without the pinch to the wallet. Color goes a long way, and judicious use of higher-cost materials can accent and complement the lower-cost materials. Use cast stone rather than real stone, use cultured stone rather than real.
Know that whatever you pay to put in up front, it had better be reasonable to operate for 10-15-20 years. Sometimes you have to spend a bit more up front to get reasonable operating costs. Many architects, engineers and [general contractors] do not always think of this until reminded." —Jeanmarie Kapp, COO of The Renaissance Companies, winner in 2015
"We spend a lot of time figuring out ways to get the most 'bang for our buck' on design. For example, in apartments, we will use very standard fixtures throughout most of the unit and put in one or two outstanding light fixtures that really catch peoples' attention. We included glass tile backsplash in the kitchens, which was a relatively inexpensive addition but that adds a nice look and feel.
We put a lot of effort into the common area furnishings and finishes. Again, one or two light fixtures that stand out. Multiple colors of paint. Bright colors for furniture. We include as much natural daylight as possible." —Brendalee Connors, director of development at Metro West Housing Solutions, winner in 2016.
"Style comes and goes. Simplicity and ease of use never wear out. Having said that, it would be almost impossible for a person driving by to identify one of our properties as affordable because they are often more attractive than comparable market rate communities. This is true for our new construction, rehabilitated properties, and adaptive reuse developments." —Andrew Cohen, senior vice president of development at Woda Cooper Companies, winner in 2017.
What are some basic tips a firm might need to know when developing or designing an affordable senior housing property?
"The market study obviously tells us what rents are achievable in a given area. We have to work backward from there, to confirm the debt the revenue can support. So it's absolutely key that a developer sit down with the architect and the general contractor in the very beginning.
It doesn't pay to design something you can't afford to build. The programming needs of the building are often driven by the state and city requirements, which can be exorbitantly expensive to achieve (green energy systems [solar, geothermal, green roof], washer/dryer in unit, fitness centers, community gardens, outdoor space, the list goes on and on). We have to be practical at what the revenue can support, yet deliver a property that is desirable and marketable. Seniors want to live in secured buildings that offer quality of life, with activities and social programing that keep life interesting. They also like to drive their own programming, which is important yet must be moderated by what the property can afford to support." —Jeanmarie Kapp
"We hired a senior housing consultant for our first two senior developments. She helped us learn design ideas that help with safety and enjoyability for the residents. I would recommend that.
We conduct focus groups with our current senior residents when we're designing our next building and ask them what they like and what they don't like, what they would recommend or would like to see in a new development.
We include balconies/patios for our senior apartments. The folks really use them as an extension of their living space and it allows them to get a little fresh air when they might not be able to get out and about. We include a lot of common areas and have them available to residents 24/7. They use them for all sorts of things, [such as] crafting, meditation, games, socializing. We strongly encourage people to come out of their apartments and use the common areas." —Brendalee Connors
"It is important to spend time in the local community and get to know the demographics to understand the age spread of the senior population and details such as the percentage of home owners that may convert to renters." —Andrew Cohen
What are the biggest challenges to developing or designing an affordable senior housing property? How do you overcome those challenges?
"Usually the competitive nature of funding sources [such as] LIHTC, HAP. In addition, the out-of-control demands by state and local funding agencies have increased the cost to build far past market-rate housing costs." —Jeanmarie Kapp
"Funding is the biggest challenge. Construction costs have been going up 10% per year, which has made developments more difficult if not impossible in some cases. In addition, the pricing that we are able to get in equity for the low income housing tax credits has dropped by 20%-25%, adding to the challenge of making deals work.
We are actually still trying to figure out how to be able to build another property like CityScape and were not able to make it work this year to apply for tax credits. I believe the answer is going to be that we'll build smaller developments and continue to find ways to streamline construction." —Brendalee Connors
"With a typical 12-month construction period, we must work hard to hold onto prospective residents that express interest at construction commencement so they are still ready to move in when the property is complete. Early on, we set up email and phone communication systems so we can establish a dialogue with those prospects. At first, we provide basic project description and qualification information, and then provide updates as the project proceeds." —Andrew Cohen
___
COMPANY NEWS
Events (2018)
Gill Group will be attending AHF Live Housing Developers Forum November 12-14 in Chicago, IL.
Gill Group attended NLHA's fall meeting, "The Mature Section 8 Project," October 18-19, in Washington DC.

Cash Gill spoke on the HUD HAP Renewal Panel about Rent Comparability Studies and Desk Reviews.
Gill Group attended CO NOW, October 3-5, in Vail, CO.
Cash Gill attended the Missouri Real Estate Appraisers Commission meeting, September 11th, in Jefferson City, MO.
Cash Gill attended the Missouri Real Estate Appraisers Commission meeting, August 15th in Jefferson City, MO.
Cash Gill attended the Missouri Real Estate Appraisers Commission Quarterly Meeting, July 18th in Jefferson City, MO.
Cash Gill attended the Missouri Real Estate Appraisers Commission meeting, June 26th – 27th in Jefferson City, MO.
Gill Group and National Title & Escrow attended NCSHA's Housing Credit Connect Conference and Tradeshow, June 19th – 22nd in Chicago, IL.

Cash Gill spoke on a panel on Thursday, June 21st entitled "Maximizing Tax-Exempt Bond Resources".

Gill Group attended Gill Group, Inc.'s and National Title & Escrow's First Annual Client Appreciation trip, April 12th – 15th in Norfolk, AR.
Gill Group attended the Mississippi Annual Affordable Housing Conference, March 27th – 29th in Biloxi, MS.
Gill Group attended the National Housing & Rehabilitation Association's Annual Meeting, February 21st – 25th in Palm Beach, FL.

Cash Gill spoke on a panel on Wednesday, February 21st entitled "Rent & Revenue Management Strategies" along with Robyn Eaton (Herman & Kittle Properties, Inc.), Doug Koch (Dauby O'Connor & Zaleski, LLC), Monica Sussman (Nixon Peabody LLP) and Jeff Woda (The Woda Group, Inc.).

Gill Group attended the Council for Affordable Rural Housing's (CARH's) Midyear Meeting, January 22nd – 24th in Napa, CA.

Cash Gill spoke on a panel on Tuesday, January 23rd entitled "Finding Equity in a Haystack" along with C.B. Alonso (Director of Multi-Family Housing/Preservation and Direct Loan Division with Rural Development), Don Beaty (The Summit Group), Campbell Brown (Greystone Affordable Development) and Karl Edmonson (Bellwether Enterprise).
 Events (2017)
In 2017, Gill Group attended and sponsored meetings and conferences across the entire United States.
Several members of Gill Group also spoke on panels at the largest events in in the country and published articles regarding appraisals, market studies, and other due diligence pieces needed for affordable housing transactions.
Cash Gill, of Gill Group, gave a training session to the staff at MFA (New Mexico's HFA) to further their knowledge on appraisal and market study processes in Albuquerque, NM.
GROWTH (2017 - Highlights):
Gill Group added over dozens of staff members throughout our 15 national and regional offices including MAIs, General Certified Appraisers, PE Engineers and AIA Architects.
Gill Group's subsidiary, National Title & Escrow (NTE), expanded their client base substantially and used their new underwriters (Fidelity National Title Insurance Company and Stewart Title Guaranty Company) to ensure that the clients were very satisfied and had all of their needs met.
Gill Group has published the following:
New York Real Estate Journal - How can low-income housing facilities translate into high profits?
New York Real Estate Journal - Up, up and away: Home mortgage interest rates and gasoline prices continue ascending.
Tax Credit Advisor - Boston MSA Market Snapshot
Tax Credit Advisor - Seattle MSA Market Snapshot
Northeast Industrial Development Resource Guide - What Appraisers Know About Investing
Affordable Housing Finance – Urban and Rural Market Studies
Tax Credit Advisor – LIHTC Appraisals 101
Affordable Housing Finance – Five Ways to Optimize a Market Study
Tax Credit Advisor – Climb on Board the Omnibus
Affordable Housing Finance – It Has Everything to Do with Location
Affordable Housing Finance – To the Rescue: New Markets Tax Credits Saving Rural Communities
CARH News – Key to Success: One Company's Insight for Rural Development
NLHA Bulletin – What is Next for the Four Percent LIHTC?
NLHA Bulletin – Why LIHTC is Essential for Rural Development
Multifamily Executive – As USDA Rural Rental Housing Loans Mature, Affordable Housing May Suffer
CARH News – RAD for PRAC Still Undecided, Meanwhile RAD Doesn't Stop
CARH News – Safety Matters: Ins and Outs of Financing Rural CAHs
Cash Gill, MAI has had the opportunity to speak on the following topics:
(Indianapolis, IN) National Council of Affordable Housing Market Analysts - Maximize Your Market: Understanding the Methodology Behind Market Studies.
(Reno, NV) Nevada Council of Affordable and Rural Housing - Don't Get Caught in the Red. New Guidelines for Audits and Inspections.
(Washington, DC) The Institute for Professional and Executive Development - Nonrecourse HUD Deals - So You Closed Your Nonrecourse HUD Deal. Now What? And Is It Really Nonrecourse?
(Arlington, VA) Council for Affordable and Rural Housing - Property Valuation: The Correct Way to Value Properties.
(New Orleans, LA) National Council of Affordable Housing Market Analysts - Affordable Housing Site Analysis
(Las Vegas, NV) Nevada Council of Affordable and Rural Housing - Auditing and Accounting Guidelines for Section 42 Low Income Housing Tax Credits.
(Washington, DC) Council for Affordable and Rural Housing - Rural Development Appraisals and Market Studies
(Miami, FL) Council for Affordable and Rural Housing - The Equity Market - Impact on Rural Housing
(Washington, DC) Council for Affordable and Rural Housing - How to Foster Affordable Green and Rural Housing Needs Assessments
(Indianapolis, IN) Affordable Housing Association of Indiana - Market Analysis – Best Ways Use Market Studies to Ensure Application Points
(Portland, ME) Enterprise Buyer/Seller Conference for RRH 515 Properties – Valuing the Product. What Is My Development Worth?
(Washington, DC) National Housing and Rehabilitation Association – Financing and Underwriting Special Needs Housing.
(Atlanta, GA) National Council of State Housing Agencies – Comprehensive Market Analysis.
(Chicago, IL) AHF Live – Strategies for Rural Deals.
(Dallas, TX) Crittenden Multifamily – Financing Special Use Properties.
(Washington, DC) Council for Affordable Rural Housing – Rural Housing Preservation
(Denver, CO) National Council of State Housing Agencies – Rural Housing Strategies
(Denver, CO) National Council of State Housing Agencies – Y15: Preservation and Disposition Seminar
(San Antonio, TX) Rural Rental Housing Association – LIHTC Legislative Update
(Key Largo, FL) Council for Affordable Rural Housing – How National Appraisal Practices Impact USDA Assisted Properties
(San Francisco, CA) National Council of State Housing Agencies – Changes and Challenges in Rural Housing Development
(Chicago, IL) AHF Live – Preservation of Older LIHTC Deals
(Franklin, TN) Regional Affordable Housing and RAD Training – Valuation, Feasibility and Capital Needs Assessments
(Columbus, OH) Council for Rural Housing & Development of Ohio – Rural Housing Market Research
 (South Bend, IN) Great Lakes Capital Fund's University of Affordable Housing – Valuation Risks Using Financing for RAD Deals
(Chicago, IL) National Council of State Housing Agencies – Rural Development Opportunities
(Orlando, FL) National Association of Housing and Redevelopment Officials – Affordable Housing Appraisals, Market Studies, Rent Comparability Studies and Rent Reasonableness Studies
(Alexandria, LA) Regional Affordable Housing and RAD Training – Valuation, Feasibility and Capital Needs Assessments
(Ft. Lauderdale, FL) Southeastern Affordable Housing Management Association (SAHMA) – Rent Comparability Studies 101
(Indianapolis, IN) Midwest Buyer/Seller Conference – CNAs and Appraisals
(Chicago, IL) AHF Live – Acquisition Challenges and Opportunities (2014)
(St. Pete Beach, FL) CARH – Preservation Challenges and Opportunities
(Nashville, TN) TAHRA – Appraisals, Market Studies, Rent Comparability Studies and Rent Reasonableness Studies for LIHTC and RAD Transactions
(Los Angeles, CA) NCSHA – Successful Development in Challenging Markets
(Chicago, IL) AHF Live – Acquisition Challenges and Opportunities
(Seattle, WA) NCSHA – Rural and Native American Development Strategies
(French Lick, IN) AHAIN – Appraisals and CNAs
(French Lick, IN) AHAIN – Pulling it All Together
(Chicago, IL) AHF Live – Preservation of Older LIHTC Deals
(Albuquerque, NM) MFA – Appraisals 101 (personal training for HFA staff)
(Atlanta, GA) NCSHA – Using Market Studies to Inform Site Selection
(Napa, CA) – Finding Equity in a Haystack
(West Palm Beach, FL) – Rent and Revenue Management Strategies
(Chicago, IL) – Maximizing Tax-Exempt Bond Resources
*As seen on housingonline.com
**As seen on hud.gov
***As seen by Tim Regan on seniorhousingnews.com