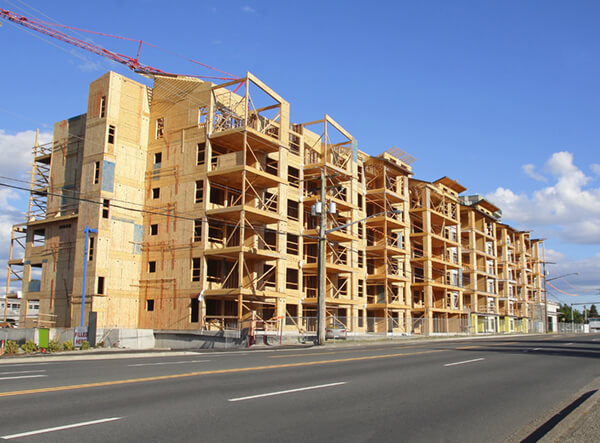 Reinterpreting the Past and Changing the Future
How the Davis-Bacon Act Affects Affordable Housing
The Davis-Bacon Act (DBA) was passed by Congress in 1931, reinterpreted in June 2014, and is currently a topic of discussion among affordable housing advocates. Indeed, there's a policy disagreement about a reinterpretation of DBA, especially regarding its applicability toward Section 8 PBVs, RAD transactions, and any 221(d)(4) rehab or construction.
The DBA was enacted in 1931 to provide wage protection for construction workers. According to the United States Department of Labor, "DBA provides a wage floor that protects construction workers' pay, and sets a level playing field for contractors who are bidding on federally funded projects." Establishing this standard then, prevents other contractors from under-bidding for the projects.
DBA applies to contractors and subcontractors working on federally assisted projects or contracts in excess of $2,000 for the construction, alteration, or repair of public buildings or public works. These contractors must, at minimum, pay their laborers and mechanics the locally prevailing wages and fringe benefits. The locally prevailing wages to be paid are determined by the Department of Labor.
Several years ago, HUD issued guidance claiming an ambiguity about whether DBA applied to existing housing under the PBV and RAD programs. The guidance claimed the final rule clarified the situation, but industry advocates note that the DBA wasn't unclear. According to Richard Price of Nixon Peabody LLP, "It was clear under statute that having an AHAP in programs like FHA 221(d)(4) triggered Davis-Bacon, but there was a policy disagreement over how much work should trigger the need for an AHAP."
The 2014 notice states, "The DBA prevailing wage requirements…apply to all work, including new construction, that is identified in the Financing Plan and RCC to the extent that such work qualifies as development." More specifically, DBA applies to any development initiated on existing units within 18 months after the effective date of the HAP contract on projects with nine or more units assisted under a PBV HAP contract, according to the Department of Labor. The 2014 notice defines development as "remodeling that alters the nature or type of housing units in a PBV or PBRA project, reconstruction, or a substantial improvement in the quality or kind of original equipment and materials."
The most recent notice of DBA also addresses its applicability to second components of RAD conversions. Rehabilitation of existing projects under the RAD program to a PBV HAP contract falls under the aforementioned definition of development. Thus, under revised guidance, DBA is required.
This is where the affordable housing industry concern stems from. The DBA requirements cause large cost increases for certain affordable housing properties that other subsidy programs—programs that continually face the possibility of cuts—have to pay for.
National Leased Housing Association (NLHA) sent a letter to HUD Secretary Ben Carson to reconsider the department's reinterpretation of DBA. "This issue is of great importance to the undersigned organizations and all stakeholders who support the preservation of the assisted housing stock," says NLHA in the letter. They also request that HUD reconsider the reinterpretation so that DBA no longer applies to any programs, RAD included, that are used to preserve existing affordable housing properties.
Preservation is on everyone's minds as of late, especially with mortgage maturity looming over us and buildings physically deteriorating before our eyes. DBA wage requirements now "greatly increase transaction costs and limit the amount of rehabilitation that can be performed, impacting the scope and number of properties that are preserved for the long term," NLHA says.
Indeed, according to Price, "some stakeholders are passing on preservation transactions or restructuring where this change makes preservation too cost prohibitive." Price says of the reinterpretation, "it extends where it's never been before, reversing over forty years of interpretations." Since 2015, we've experienced a "ripple effect," as Price calls it, with the issues only worsening due to the increased transaction costs of rehabilitation.
While HUD has not yet publicly addressed the current concerns of DBA's effect on PBV/RAD projects, HUD has certainly acknowledged them. Many organizations like NLHA and mortgage bankers are expressing their concerns and advocating for a reconsideration of DBA interpretations. As we move forward, efforts like theirs will be important in deciding what's next.
___
New Class on the Block: Middle Income Housing Tax Credit
Congress leaders are introducing new legislation to address the shortage of affordable housing increasingly targeted towards an economic class commonly overlooked—the middle class. On August 22, 2018, Senator Ron Wyden introduced the Middle Income Housing Tax Credit Act of 2018, as well as the First-Time Homebuyer Tax Credit Act. These two bills have received varied responses as Congress considers the proposal.
The Middle Income Housing Tax Credit (MIHTC) essentially adopts the LIHTC model. The LIHTC has been so successful thus far, that it makes sense to build on its success for another group of people who might need it. The MIHTC would provide a tax credit to developers to claim over 15 years. Allocations would be made to states based on population.
To qualify, at least 60 percent of the property's units must be occupied by individuals with incomes over 100 percent of AMI. The program also requires that affordability be preserved for up to 15 years after the compliance period, and credits would be discontinued if the developer fails to meet the requirements.
There are many data that support the need for this legislation. HUD shows that in 2014, 21 percent of renter households earning middle income were cost burdened, the number of which has only increased. They spend more than 30 percent of their income on housing. In the fact sheet Wyden's office released, they show that nearly 30 percent of middle-income renters in Oregon spend more than 30 percent of their income on rent.
Earning 60-120 percent of the AMI, these middle-income renters make too much to qualify for low-income housing, which is available for those making lower than 60 percent AMI, but they don't make enough to afford luxury apartments and such. Urban Land quotes James Feild, senior vice president of Bank of America Merrill Lynch, Dallas, "In southern California, the gap is huge—if you earn only 100 percent of area median income, it's very difficult to find anything you can afford."
There's no nationally directed subsidy program to assist middle-income renters, and construction and land costs are too high, which is the same reason less housing for low-income renters is built. It's more financially viable as of late for developers to build on the high, luxury end of the spectrum and charge market rate rent for a larger profit. Even so, the other financially profitable option is to receive subsidies for affordable housing on the lower end of this spectrum—hence the gap for middle-income families.
Zoning regulations also pose difficulties for new developments for middle-income renters. Because of this, in addition to the increased construction costs, many industry experts advocate more attention be paid to affordability issues instead of new developments. Matt Slepin, managing partner at Terra Search Partners, is quoted in Urban Land, "At the end of the day, our cities will inevitably densify, so the goal is to densify wisely, consciously, balancing as many social issues as you can."
Thus, yet another factor that middle-income renters face is that of high demand. The existing supply is extremely limited and difficult to come by. As the demand increases, the rents naturally and subsequently increase as well—but wages do not. They generally remain the same or grow only slightly but still not enough to afford luxury housing, for the most part.
Further, HUD shows that homeownership rates are in decline as home prices soar, so there are more renters looking for housing. To combat this issue and encourage more families to buy a home, Wyden introduced the First-Time Homebuyer Tax Credit Act on August 22 as well. His office released a fact sheet detailing the proposed legislation. According to it, "First-time homebuyers made up just 34 percent of all homebuyers in 2018, six percentage points below the long-term average of 40 percent." Meanwhile, rising median home prices have surpassed any gains in median household income since 2012. Because of this, in 2017, a typical home sold for more than four times the median income.
With Wyden's First-Time Homebuyer Tax Credit, more renters might be better equipped, and therefore more inclined, to buy their first home. The credit equals 2.5% of the home purchase price, up to a maximum of $10,000, and is refundable under certain circumstances. To qualify for this tax credit, applicants must provide their Social Security Number and certify that it's their first time buying a home. They must also provide a closing disclosure form with their tax return.
The opposition is geared more toward the MIHTC legislation. The National Low Income Housing Coalition, in particular, speaks out against the MIHTC, claiming its passing would be a "misguided and wasteful use of federal resources." To back their statement, they point out that middle-income renters represent less than 1% of all severely cost-burdened households nationwide. On the contrary, low-income renters represent 73% of all severely cost-burdened households. With that said, there's more need to assist America's 11.2 million extremely low-income renter households. They face a shortage of over 7.2 million available and affordable apartments as it is.
The NLIHC make a compelling argument against the need to extend federal resources to middle-income renters, but others still believe it's a necessary expenditure of federal funds. The MIHTC would take away from other programs, but to safeguard the LIHTC, Wyden proposes in his bill an idea for a potential win-win solution: "A state's unused MIHTC allocation would get added to the state's existing LIHTC allocation after one year." This could, then, turn out advantageous for the LIHTC, a program specifically for low-income families.
Although there's debate, it seems that the middle class is often overlooked as many tend to focus on the two ends of the spectrum—low-income housing and market rate, luxury housing. There's a gap that not only isn't addressed, but it tends to go unnoticed altogether. Senator Wyden's proposal would address this middle ground of renters who are cost-burdened. He proposed similar legislation for the MIHTC in 2016, but it didn't pass. It's too soon to tell if his bill will have better luck this time around—and if it'll indeed be better or not.
___
It Sounds Good, But How Does Income Averaging Work?
Questions arise about the new income averaging (IA) option signed into law with the omnibus spending bill back in March of this year. There's special speculation for this first year that IA will be implemented as we get acquainted with what it has to offer. Although states are not obligated to adopt the new LIHTC option, many states are, including California, Texas, Georgia, Oklahoma, and Missouri. These states have also started issuing guidance.
This new IA expands the LIHTC program, which is one of the most successful federal programs to assist people in finding decent, affordable housing. IA gives developers and owners another way to qualify for LIHTCs, allowing them to serve households earning up to 80% of the area median income (AMI). The stipulation here is that the average income limit on the property is not more than 60% AMI, and 40% of the units must be affordable to eligible tenants.
While the IA provision is a win for affording housing, there are several questions as states move forward with its implementation. A common misconception of IA, according to Novogradac & Company, is that income average is based on tenants' actual incomes. It is instead based on the units themselves. The developers designate unit income limits, ranging in 10% increments from 20-80% AMI. Therefore, compliance with the IA provision depends on this and not the household's income.
Although IA allows up to 60% AMI, it may not be ideal to meet that head on. During a webinar held by the Missouri Housing Development Commission (MHDC) on August 15, MHDC was asked by participants what average percentage would be best to strive for. MHDC responded that it depends on the project—the size, number of units, percent AMI, and how the project is set up. For example, a smaller project will have fewer units under AMI than a big project, so the calculation will differ between the two.
One of the many questions posed during the webinar was if the IA minimum set-aside will apply to resyndicated developments. While this was addressed during the session, we sought out more information, which applies to all states implementing IA and not just Missouri. According to Nancy Symeonoglou, Tax Credit Compliance and Asset Manager at Sugar Creek Capital, "IA won't be allowed for resyndicated projects because units from the prior credit allocation are bound to the set-aside election made on the 8609 (line 10.c.), which is irrevocable."
This is also the reason existing LIHTC projects are not allowed to change to the IA set-aside—if the new allocation of credits were to select IA, units would essentially have to comply with two different set-asides. Thus, only LIHTC projects elected after the IA's official enactment on March 23, 2018, are eligible for this new option.
This is a good thing compliance-wise. Symeonoglou says, "I'd say it's a good thing that states aren't allowing resyndicated developments to use the IA option. The new set-aside will already pose a challenge for management companies, and to throw another layer of compliance on top of that, would be onerous."
Along with this, Symeonoglou states she is curious to know how states will address a resyndicated project where the developer adds new units. "Technically," she says, "the new units aren't bound by the previous election and therefore could elect IA." This was a question Symeonoglou actually submitted to MHDC to answer during their webinar in August, but the response was unclear at the time, as more guidance on the issue is needed.
But the question remains regarding how the multiple-building election will be affected. Symeonoglou says, "Most states are requiring projects with more than one building be treated as a multiple-building project, but could you have more than one grouping of buildings? Could you group the new buildings as a separate project?" These are the kinds of questions we need to be asking, but more importantly, the kinds of questions that need answers before IA can be implemented.
The general root of confusion seems to stem from compliance with IA policies in general. Symeonoglou says this will likely be the major challenge for management companies going forward. Adhering to compliance guidelines will also be difficult for those working in multiple states since each state can and will implement its own rules. For example, she says, "California uses 50% average instead of the 60% that is allowed." LIHTC projects with HOME funds eligible for IA will vary by state as well. For instance, Georgia doesn't allow IA for projects with HOME funds, but it looks like Missouri will, according to MHDC's webinar.
Even with its ambiguity, there's an overall positive outlook for the new IA provision because of how many more households will benefit from it. Symeonoglou says, "I believe IA will not only benefit a greater number of projects, but also and most importantly, more people. People in urban areas will especially benefit from IA, as these are the areas that tend to have a greater range of incomes, and market rents can be quite high." With a larger range of incomes to work with under IA, more families will have more affordable options for sure.
There have been many households in the past who make just above the required AMI maximum and do not qualify for affordable housing, but they don't make enough to afford market-rate options. "From our own portfolio," Symeonoglou says, "I can point to a number of households at several projects that were denied tenancy because their incomes were just above the 60% limit—less than $100 above, in some cases. They were so close but still weren't eligible. But by allowing incomes up to 80%, a larger segment of the population will have access to decent, affordable housing."
With this, projects without other federal programs will also benefit. Symeonoglou explains that the higher rents charged to the 70% and 80% units allow the project to charge rents at the 20-50% level and still generate enough income to remain economically viable. "In essence," she says, "the project is subsidizing itself and does away with the need for rental subsidies such as Section 8 or RD, or additional funding sources that would support lower rents, such as HOME or CDBG funds."
Further, the range of incomes allowed by a single IA project could encourage more—and maintain existing—economic diversity. Symeonoglou says this is a major problem in the city where she lives, where gentrification of neighborhoods pushes out lower income seniors and families. Many of these people have lived there for decades but cannot afford the higher rents that come with the improvements. Thus, the potential for IA is far-reaching and immeasurable.
There are still many issues to address with the new IA set-aside, but the general reaction is very positive. And the good news is that the IA minimum set-aside won't go into effect until next year for many states. Missouri, for example, will be implementing IA with the 2019 QAP applications once the policy changes are fleshed out more clearly. This gives Missouri and other states more time to address these concerns.  Symeonoglou and her team are optimistic as well as they look forward to their first IA project in Oklahoma. In the last few months since its enactment, we've made great progress in determining how IA will be implemented, and we have many reasons to remain positive that it will be a success.
___
Out With the Old, in With the New: The Bipartisan Housing Finance Reform Act
For years, Fannie Mae and Freddie Mac have served this country's homebuyers and mortgage lenders to save us from the housing crisis in the early 2000s. They continue to be popular programs with single family and multifamily housing, maintaining the 30-year, fixed-rate mortgage so that homeowners know what to expect as they move forward and plan accordingly.
There's also a third option in this mix: Ginnie Mae. This is actually a government—more specifically a HUD—agency. With recent proposed legislation, it seems that three's a crowd. Congressmen Jeb Hensarling (R-Texas) and John Delaney (D-Maryland) released a draft of legislation to move Ginnie Mae out of HUD to replace its longtime neighbors Fannie Mae and Freddie Mac.
The Bipartisan Housing Finance Reform Act was introduced on September 11, 2018. The goal is to provide a long-term solution to America's mortgage lending process so that it's affordable and feasible for all involved. According to Novogradac & Company, this act would "provide a safe, sustainable, transparent, and liquid mortgage credit market for all Americans wishing to own a home."
Ginnie Mae would be renamed Ginnie Mae Plus and established as its own agency. This program would preserve the 30-year, fixed-rate mortgage and offer borrowers more financing options. As with Ginnie Mae, this would continue providing the government guarantee for its home loans. It would provide more flexibility with options while maintaining a consistent market.
The premise of Ginnie Mae Plus is to build upon a model we already know works. According to Novogradac & Company, Ginnie Mae Plus would "utilize existing avenues for the government guarantee and protect taxpayers with private capital." The two seem to be the highest selling points with the proposed bill.
All in all, the legislation would strive to modernize our housing finance system and continue going to battle for affordable and multifamily housing. Our beloved Fannie Mae and Freddie Mac would be phased out over five years for a smooth transition to Ginnie Mae Plus. It's too soon to tell what others think of this, but "out with the old and in with the new" may be appropriate here. Change is what keeps us growing toward success, and the next step in this process may be the Bipartisan Housing Finance Reform Act.
*All articles above are written by Gill Group.
___
COMPANY NEWS
Events (2018)
Gill Group will be attending NLHA's fall meeting, "The Mature Section 8 Project," October 18-19, in Washington DC.

Cash Gill will be speaking on the HUD HAP Renewal Panel about Rent Comparability Studies and Desk Reviews.

Gill Group will be attending CO NOW, October 3-5, in Vail, CO.
Cash Gill will the Missouri Real Estate Appraisers Commission meeting, September 11th, in Jefferson City, MO.
Cash Gill attended the Missouri Real Estate Appraisers Commission meeting, August 15th in Jefferson City, MO.
Cash Gill attended the Missouri Real Estate Appraisers Commission Quarterly Meeting, July 18th in Jefferson City, MO.
Cash Gill attended the Missouri Real Estate Appraisers Commission meeting, June 26th – 27th in Jefferson City, MO.
Gill Group and National Title & Escrow attended NCSHA's Housing Credit Connect Conference and Tradeshow, June 19th – 22nd in Chicago, IL.

Cash Gill spoke on a panel on Thursday, June 21st entitled "Maximizing Tax-Exempt Bond Resources".

Gill Group attended Gill Group, Inc.'s and National Title & Escrow's First Annual Client Appreciation trip, April 12th – 15th in Norfolk, AR.
Gill Group attended the Mississippi Annual Affordable Housing Conference, March 27th – 29th in Biloxi, MS.
Gill Group attended the National Housing & Rehabilitation Association's Annual Meeting, February 21st – 25th in Palm Beach, FL.

Cash Gill spoke on a panel on Wednesday, February 21st entitled "Rent & Revenue Management Strategies" along with Robyn Eaton (Herman & Kittle Properties, Inc.), Doug Koch (Dauby O'Connor & Zaleski, LLC), Monica Sussman (Nixon Peabody LLP) and Jeff Woda (The Woda Group, Inc.).

Gill Group attended the Council for Affordable Rural Housing's (CARH's) Midyear Meeting, January 22nd – 24th in Napa, CA.

Cash Gill spoke on a panel on Tuesday, January 23rd entitled "Finding Equity in a Haystack" along with C.B. Alonso (Director of Multi-Family Housing/Preservation and Direct Loan Division with Rural Development), Don Beaty (The Summit Group), Campbell Brown (Greystone Affordable Development) and Karl Edmonson (Bellwether Enterprise).
 Events (2017)
In 2017, Gill Group attended and sponsored meetings and conferences across the entire United States.
Several members of Gill Group also spoke on panels at the largest events in in the country and published articles regarding appraisals, market studies, and other due diligence pieces needed for affordable housing transactions.
Cash Gill, of Gill Group, gave a training session to the staff at MFA (New Mexico's HFA) to further their knowledge on appraisal and market study processes in Albuquerque, NM.
GROWTH (2017 - Highlights):
Gill Group added over dozens of staff members throughout our 15 national and regional offices including MAIs, General Certified Appraisers, PE Engineers and AIA Architects.
Gill Group's subsidiary, National Title & Escrow (NTE), expanded their client base substantially and used their new underwriters (Fidelity National Title Insurance Company and Stewart Title Guaranty Company) to ensure that the clients were very satisfied and had all of their needs met.
Gill Group has published the following:
New York Real Estate Journal - How can low-income housing facilities translate into high profits?
New York Real Estate Journal - Up, up and away: Home mortgage interest rates and gasoline prices continue ascending.
Tax Credit Advisor - Boston MSA Market Snapshot
Tax Credit Advisor - Seattle MSA Market Snapshot
Northeast Industrial Development Resource Guide - What Appraisers Know About Investing
Affordable Housing Finance – Urban and Rural Market Studies
Tax Credit Advisor – LIHTC Appraisals 101
Affordable Housing Finance – Five Ways to Optimize a Market Study
Tax Credit Advisor – Climb on Board the Omnibus
Affordable Housing Finance – It Has Everything to Do with Location
Affordable Housing Finance – To the Rescue: New Markets Tax Credits Saving Rural Communities
CARH News – Key to Success: One Company's Insight for Rural Development
NLHA BULLETIN – What is Next for the Four Percent LIHTC?
NLHA BULLETIN – Why LIHTC is Essential for Rural Development
Cash Gill, MAI has had the opportunity to speak on the following topics:
(Indianapolis, IN) National Council of Affordable Housing Market Analysts - Maximize Your Market: Understanding the Methodology Behind Market Studies.
(Reno, NV) Nevada Council of Affordable and Rural Housing - Don't Get Caught in the Red. New Guidelines for Audits and Inspections.
(Washington, DC) The Institute for Professional and Executive Development - Nonrecourse HUD Deals - So You Closed Your Nonrecourse HUD Deal. Now What? And Is It Really Nonrecourse?
(Arlington, VA) Council for Affordable and Rural Housing - Property Valuation: The Correct Way to Value Properties.
(New Orleans, LA) National Council of Affordable Housing Market Analysts - Affordable Housing Site Analysis
(Las Vegas, NV) Nevada Council of Affordable and Rural Housing - Auditing and Accounting Guidelines for Section 42 Low Income Housing Tax Credits.
(Washington, DC) Council for Affordable and Rural Housing - Rural Development Appraisals and Market Studies
(Miami, FL) Council for Affordable and Rural Housing - The Equity Market - Impact on Rural Housing
(Washington, DC) Council for Affordable and Rural Housing - How to Foster Affordable Green and Rural Housing Needs Assessments
(Indianapolis, IN) Affordable Housing Association of Indiana - Market Analysis – Best Ways Use Market Studies to Ensure Application Points
(Portland, ME) Enterprise Buyer/Seller Conference for RRH 515 Properties – Valuing the Product. What Is My Development Worth?
(Washington, DC) National Housing and Rehabilitation Association – Financing and Underwriting Special Needs Housing.
(Atlanta, GA) National Council of State Housing Agencies – Comprehensive Market Analysis.
(Chicago, IL) AHF Live – Strategies for Rural Deals.
(Dallas, TX) Crittenden Multifamily – Financing Special Use Properties.
(Washington, DC) Council for Affordable Rural Housing – Rural Housing Preservation
(Denver, CO) National Council of State Housing Agencies – Rural Housing Strategies
(Denver, CO) National Council of State Housing Agencies – Y15: Preservation and Disposition Seminar
(San Antonio, TX) Rural Rental Housing Association – LIHTC Legislative Update
(Key Largo, FL) Council for Affordable Rural Housing – How National Appraisal Practices Impact USDA Assisted Properties
(San Francisco, CA) National Council of State Housing Agencies – Changes and Challenges in Rural Housing Development
(Chicago, IL) AHF Live – Preservation of Older LIHTC Deals
(Franklin, TN) Regional Affordable Housing and RAD Training – Valuation, Feasibility and Capital Needs Assessments
(Columbus, OH) Council for Rural Housing & Development of Ohio – Rural Housing Market Research
 (South Bend, IN) Great Lakes Capital Fund's University of Affordable Housing – Valuation Risks Using Financing for RAD Deals
(Chicago, IL) National Council of State Housing Agencies – Rural Development Opportunities
(Orlando, FL) National Association of Housing and Redevelopment Officials – Affordable Housing Appraisals, Market Studies, Rent Comparability Studies and Rent Reasonableness Studies
(Alexandria, LA) Regional Affordable Housing and RAD Training – Valuation, Feasibility and Capital Needs Assessments
(Ft. Lauderdale, FL) Southeastern Affordable Housing Management Association (SAHMA) – Rent Comparability Studies 101
(Indianapolis, IN) Midwest Buyer/Seller Conference – CNAs and Appraisals
(Chicago, IL) AHF Live – Acquisition Challenges and Opportunities (2014)
(St. Pete Beach, FL) CARH – Preservation Challenges and Opportunities
(Nashville, TN) TAHRA – Appraisals, Market Studies, Rent Comparability Studies and Rent Reasonableness Studies for LIHTC and RAD Transactions
(Los Angeles, CA) NCSHA – Successful Development in Challenging Markets
(Chicago, IL) AHF Live – Acquisition Challenges and Opportunities
(Seattle, WA) NCSHA – Rural and Native American Development Strategies
(French Lick, IN) AHAIN – Appraisals and CNAs
(French Lick, IN) AHAIN – Pulling it All Together
(Chicago, IL) AHF Live – Preservation of Older LIHTC Deals
(Albuquerque, NM) MFA – Appraisals 101 (personal training for HFA staff)
(Atlanta, GA) NCSHA – Using Market Studies to Inform Site Selection
(Napa, CA) – Finding Equity in a Haystack
(West Palm Beach, FL) – Rent and Revenue Management Strategies
(Chicago, IL) – Maximizing Tax-Exempt Bond Resources