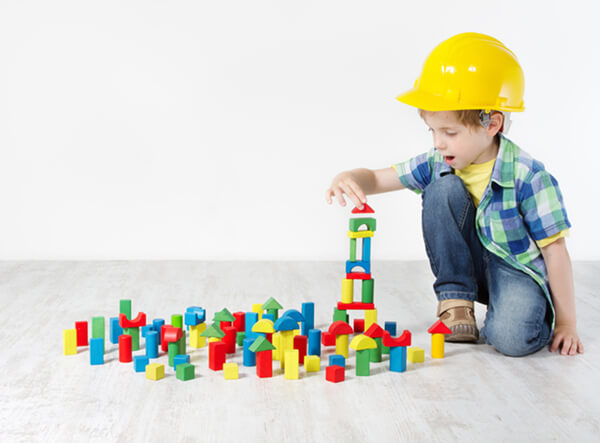 LIHTCs Helping Youth in Need
By Georgia Coffman and Cash Gill
As the affordable housing crisis continues to develop, there's a large group in need of housing assistance that requires our attention—our nation's youth aging out of foster care. According to the National Foster Youth Institute, more than 23,000 young adults age out of this system every year. After reaching the age of 18, 20 percent of them will become homeless, only 1 out of 2 will have some form of gainful employment by the age of 24, and 7 out of 10 girls will become pregnant before the age of 21. This major problem has caught the attention of many advocates and continues to gain traction. One group in particular who's fighting for them is the Vecino Group.
Vecino Group is a development firm dedicated to a community's greater good. They seek to address each community's broader issue and strive to complete projects accordingly. They took note of the growing issue of youth aging out of foster care with nowhere to go or anyone to turn to. In response, they are building affordable housing like Intrada in St. Louis, Missouri, with the use of Low Income Housing Tax Credits (LIHTCs).
This is the first permanent supportive housing in Missouri for youth aging out of foster care, and it is located in Holly Hills. Stacy Jurado-Miller, Chief Mission Officer of Vecino Group, says the idea for Intrada was inspired by listening to the news. "An NPR story on the challenges the youth aging out of foster care face encouraged us to come up with a development to address these concerns." Further, Jurado-Miller and the team at Vecino Group wanted to "give these young adults the tools and opportunities to succeed as adults."
In partnership with Epworth Children and Family Services, Sustainable Management, Inc., and Carondelet Community Betterment Federation (CCBF), Vecino Group conceptualized Intrada to help this youth population in need by taking into account the specific challenges they face, most notably the financial stress and need for emotional support. With this in mind, the teams designed and built a facility that would address these needs.
This development combines 1-2 bedroom units for seniors, families, and youth aging out of foster care. The multigenerational community provides a beneficial dynamic. The senior residents offer mentorship to the youth living on their own for the first time out of foster care. During our chat, Jurado-Miller recalls a young 22-year-old resident who didn't know how to work the record player in the common room, so she sought assistance from a senior resident. This is one instance in a range of examples that shows the daily benefit of the multigenerational approach to the development.
The design of the development itself also addresses the aforementioned needs with its on-site services. A full-time social worker provided by Epworth is available on site for the youth with special needs. Additionally, the office is purposely designed to resemble a kitchen, the desk more like a kitchen table, and the common rooms are spacious living rooms. According to Jurado-Miller, "These areas are designed to be less intimidating and more welcoming." In these ways and more, "the intergenerational approach mirrors the community at large and the different age groups with its integrated development—it transcends generations."
This project has been a success thus far, having opened in Spring of this year, but there were several challenges to get there. It took three rounds of LIHTC applications before they received the necessary funding. With LIHTC, they could use other funds to meet the needs of the residents, the youth with special needs in particular.
There are no state-funded projects in Missouri for youth aging out of foster care, so LIHTC was crucial to making Intrada a reality. Because of LIHTC, they were able to eliminate debt, and in addition to this, they maximized the number of units. This then allowed them to create lower rents for Intrada's residents while retaining an adequate operating budget and supporting services. This is especially beneficial and encouraging for the youth aging out of foster care, as their rents are extremely affordable. This helps in creating a positive outlook for them with an affordable, decent place to live.
Minimizing the project's cost also allowed them to furnish the ten units for the youth in need, which eliminates barriers of upfront costs. Additionally, the team created a Safety Net Fund, which allocates $1,000 a year to each young adult resident to meet ancillary needs. This includes new clothes for job interviews and books for school, among others.
Although the funds took a few years to secure, Jurado-Miller says, "The positive side is that we were able to do this right and find the best location for this project during that three-year period." Jurado-Miller says, "The location at Holly Hills is beautiful with a bus stop out front and a nice park across the street. It has a long history of economic security as well." Because of the nature of the location, they experienced NIMBY opposition, which served as another challenge in completing this project.
But with the support of political leaders, they were able to move forward. "Alderman Villa played a big role in fighting for this development," Jurado-Miller says. "He has over 40 years' worth of experience with the area, so the community really responded well to him." Alderman Villa was extremely supportive of the project, his involvement a large reason for its success. Jurado-Miller says, "This shows how important the involvement of our political leaders is for LIHTC projects."
Projects like Intrada are so inspiring, Vecino Group is also currently working on similar supportive housing in Reno, Ohio, and Saratoga, New York. "The issue exists in every state across the country," says Jurado-Miller. With more projects to address this youth population in need, firms like Vecino Group provide more than an affordable place to live. They give these young adults hope for the future.
**Originally published in Affordable Housing Finance on 11/8.
___
Lame Duck Session Update: Tax Bill and Appropriations*
Congress returns after its Thanksgiving break with a full agenda.  Priorities include extending funding for most federal agencies for FY 2019, which expires on Dec. 7, and a potential tax package. Chairman of the House Ways and Means Committee Kevin Brady (R-TX) released a tax bill that Congressional Republicans hope to pass during the lame-duck. The bill makes corrections to the Tax Cuts and Jobs Act of 2017, extends several expiring tax measures, includes disaster tax relief and makes changes to retirement and savings tax provisions.  Notably, it would extend the LIHTC public use provisions from 9 percent allocations to also include 4 percent allocations. It explicitly states that preferences for veterans are allowed for both 9 percent and 4 percent allocations.   It would also extend the Section 179D energy efficiency commercial buildings deduction, the Section 45L energy efficient homes credit which are occasionally utilized in affordable housing developments.  Notably, it does not extend the New Markets Tax Credit which expires at the end of 2019, nor does it include other LIHTC changes in the Affordable Housing Credit Improvement Act (S. 548/H.R. 1661).  It does not include any provisions from the Historic Tax Credit Improvement Act (HR 1158).
The bill is largely seen as an opening bid in negotiations with Congressional Democrats since they will need 60 votes in the Senate. Sen. Chuck Grassley (R-IA), who is the presumptive next chair of the Senate Finance Committee following Sen. Orrin Hatch's (R-UT) retirement, said the tax package will likely need to be coupled with the spending bill if it is to be considered in the Senate.
My guess is that Congress will pass a short-term Continuing Resolution (CR) perhaps extend through the end of the year that gives them time to negotiate a tax package without shutting down the government on Dec. 8. From there, the tax package could be coupled with a CR through the end of FY 2019 or an omnibus that funds the remaining 9 appropriations measures (including the Transportation-HUD bill) that have yet to be approved for all of FY-2019. Congressional Republicans are eager to pass, and perhaps willing to negotiate on, some version of tax reform 2.0 as they face the reality of losing control of the House come January.  We are hopeful that this creates a window to adopt select provisions from Affordable Housing Credit Improvement Act (S. 548/H.R. 1661), the Historic Tax Credit Improvement Act (HR 1158) as well as potentially extend the NMTC.
Other important items on the legislative agenda include votes within the Democratic Caucus on its candidates for leadership in the next Congress.  Rep. Nancy Pelosi (D-CA) was nominated by the Democratic Caucus to be its candidate for Speaker of the House when the new Congress Convenes.   Congress will also need to decide if they want to reauthorize the National Flood Insurance Program which expires on Nov. 30 or let the program lapse now that the 2018 hurricane season is officially over.
–Kaitlyn Snyder, Director, Policy
___
Rural Community on the Rise by Way of Historic Tax Credits
By Georgia Coffman and Cash Gill
The Historic Tax Credit (HTC) program has been vital for rural communities, as it has attracted private investments to these towns throughout the country. Since its creation in 1976, this program has generated much-needed jobs and economic activity, increased property values, and created affordable housing for numerous communities of various sizes. It's also responsible for the improvements to many of the country's rural downtowns and main streets. This program, along with the help of Ogee Preservation and the support of the community, are exactly what helped the small town of Elgin, Texas, revitalize its historic downtown.
Ogee's clients rehabilitated 19th and 20th century Main Street buildings into retail with apartments either at the rear or on the second floor. They used HTCs under the guidance and consultation of Ogee in order to complete these projects. The portfolio includes Southside Market, 114-116 N. Main St., 24 N. Main St., and Lundgren Building.
According to Haley Wilcox of Ogee, the original home of the Southside Market made Elgin the "Sausage Capital of Texas." It's a commercial building that was vacant for years before rehabilitation. The building was naturally deteriorating, but the rehabilitation restored original transom openings, beadboard ceilings, and pressed tin ceilings. The original barbecue pits and meat locker were also retained in the kitchen. A few new additions were made, but the overall renovation preserved the building's history in the way that it looks and with the barbecue pit and meat locker as symbols. The building was originally used for barbecue and is now a pickle factory.
The building at 114 - 116 N. Main Street was also for commercial use as a drug store and grocery store. The rehabilitation retained the historic parts of the building while stripping it of its non-historic finishes and windows. The historic tin ceilings and light fixtures, on the other hand, were restored. It was originally used for commercial purposes and storage, and it's now for retail and apartments for low-income residents.
The property at 24 N. Main Street is one of the oldest extant buildings on Elgin's Main Street, which was vacant for many years before its rehabilitation. According to Ogee, "The intensive rehabilitation restored the original storefront, door, and awning, and re-opened the transoms, creating a sun-filled retail space." This building also houses an ADA-compliant apartment in the rear.
The fourth property, the Lundgren Building, historically housed a saloon on the ground floor and a boarding housing on the second. The rehabilitation project removed non-historic partitions that were added over time, which created a light, airy retail space. There are also four spacious apartments on the second floor, each with access to the original balcony. Other original parts of the building were kept as well.
While it started as a "typical Texas railroad community" many years ago, Wilcox says, Elgin is now growing by the day. Elgin currently has a population of 8,000 and counting. Its proximity to Austin makes this small suburb more and more attractive to potential residents. Also enticing are its monthly and annual events, including Sip Shop & Stroll and the annual Hogeye Festival.
Many of these popular events are held in Historic Downtown Elgin, much of which has been rehabilitated for the further enjoyment of its residents and visitors. This was possible through the use of Historic Tax Credits. "HTC was crucial as it is in most cases," says Wilcox. She further explains the process of securing these credits for the small projects.
According to her, "With the Elgin projects, we started with our foot in the door because the buildings were all listed in a National Register Historic District, so they automatically qualified for credits." Otherwise, this would have added another step to the process, which can be lengthy.
But with these projects, Wilcox says once the tax credits were secured, it was a matter of team work. Because these are small projects, the state credit piece was sold to local businesses while the federal credit was retained by the owner. From there, Wilcox says that she and the rest of Ogee "worked with the owners and architects to come up with a design for improved retail space without removing historic materials, and adapting upper floor, essentially blank spaces into modern, marketable apartments."
This can be challenging with so many people involved. Also involved was the Texas Historical Commission, which provided a challenge during the Elgin downtown rehabilitation. Wilcox says, "This is true with any State Historic Preservation Office, simply because each reviewer has their own opinion about the project. So, there usually end up being a few compromises in HTC projects or conditions." With these conditions, the projects' overall goals remain intact, although the plans to get there might change.
In any case, the results are rewarding at a project's completion and beyond, especially with Elgin. Wilcox says, "The projects have truly spurred interest in investing in downtown Elgin, as its quickly becoming an Austin bedroom community." This is especially advantageous as Austin itself  continues to grow. PwC shows that Austin's local economy has no shortage of investor interest. It also projects Austin's population growth 2.8% in 2018, well above the U.S. average. There is so much promise in this area that is only enhanced with Elgin's revitalization.
HTCs provided the necessary funds to make the rehabilitation of these buildings, and thus the spurred interest, possible. The architects for each project replaced many of their parts, but many of the original parts were preserved as well. "These projects are preserving the building's historic use (retail) while adding a new one (apartments)," says Wilcox. This way, the mixed-used developments breathe new life into downtown Elgin, with whispers of the past to remind us of the successful town Elgin once was and will be again.
**Forthcoming publication in CARH News November/December 2018 issue.
___
Rising Costs Make Pre-Construction Planning More Essential in Senior Housing**
Value engineering is an accepted inevitability in construction, and it's become increasingly important as construction costs have been on the rise in senior living. But while smart value engineering will identify the best ways to cut costs without sacrificing quality, too much value engineering can compromise the vision and integrity of a project, and cause a developer to deliver a building that may be practically obsolete upon arrival.
Veteran senior housing developers and operators recognize that a thorough, detailed pre-construction process can minimize the need for value engineering before the foundation of a building is laid, particularly since senior housing development presents its own unique challenges, Jim Moore, President of Moore Diversified Services, a senior living and health care consultancy firm in Ft. Worth, Texas, told Senior Housing News.
"The design features (for senior housing) are much more complex than most conventional real estate," Moore said. "It falls into three primary areas: living units, common space, and back-of-the-house space which contains storage, commercial kitchens, and other amenities."
Variabilities in terms of details such as unit finishes, cabinets, and mechanical and electrical systems to service the needs of senior housing residents add gray area to what is typically a cut-and-dried pre-construction process, Solera Senior Living founder and CEO Adam Kaplan told SHN. Solera, based in Chicago, has four new senior housing developments in its pipeline, in various stages of construction in Denver, suburban Washington, D.C, Philadelphia, and Austin, Texas.
"When building another product type, like a self-storage or a retail building, you're building a box and it's a commoditized process," Kaplan said. "The challenge with pre-construction in senior housing early on is to get an indication of pricing from general contractors (GCs), and then do an apples-to-apples comparison."
Lock in pricing, labor ASAP
The current construction boom period is facing growing pressures from a tight construction labor market and rising materials costs. A February report from the Cato Institute revealed the unemployment rate in the construction industry is at its lowest since 2000. The tight labor market is creating problems for GCs, and some delays for projects, when it comes to subcontracting for specific materials and services, according to Joe Pecoraro, senior project manager for Chicago-based construction services firm Skender.
"Subcontractors are being extremely selective as to what jobs they'll accept and are only committing to projects where they have good relationships with GCs," he told SHN.
Rising materials costs are causing suppliers to pressure developers and GCs to lock in the lowest price quotes as soon as possible. Pecoraro, who specializes in multifamily and senior housing for Skender, said he has had suppliers increase their quotes for materials at least a half-dozen times in recent months.
"Many times the ultimate client has already created a pro forma budget for the task," Moore said. "However, the costs tend to rise as more thought goes into the construction planning process."
The impact of the Trump administration's tariffs on steel and aluminum had already impacted the pricing of raw materials, but had little impact on construction projects underway because the materials pricing was already locked in. Now they're beginning to affect the pricing of finished products, Kaplan said, particularly if these products require parts manufactured in China.
Rising materials costs are giving GCs and subcontractors some leverage over developers, and developers are finding creative ways to reduce the risk. For Solera's Denver project, the GC wanted assurances that the firm would bear responsibility if costs escalated over a set percentage. Solera circumvented this by entering into a guaranteed matching price (GMP) contract.
"This will be a continuing challenge throughout 2019 and beyond," Moore said.
The developer/operator has an advantage
Pre-construction planning is easier for the developer who will also operate a senior housing community when it opens. They have an advantage in facilitating pre-construction negotiations versus having a developer and operator separately, Moore said.
The biggest advantage a developer/operator has is an understanding of how senior living works, as well as the market where the company wants to build.
"We can communicate that to architects/designers early on to come up with conceptual plans and present to GC offering guidance," Kaplan said. "We don't need to call on a third party to answer questions that are integral to the success of the project. The only person we're answering to is ourselves."
A developer/operator can also offer better pricing than having the two separate entities, Moore said.
It behooves developers working with third-party operators to be involved as soon as possible in the pre-construction process. The sooner a developer can lock in an operator, the more smoothly the pre-construction process can begin, Joe Pecoraro, senior project manager for Chicago-based construction services firm Skender, told SHN.
"The operator, who is going to live with the project well after the construction certificate of occupancy, needs to be intimately involved in influencing the pre-construction planning," Moore said.
Communication is key
A veteran GC has a general knowledge of everything in the construction process. These GCs employ well-organized, process-driven managers who can ask the right questions about a project, get developers, operators and subcontractors on the same page early, and push back when developers propose something that can be value engineered out of a project.
"The best partners provide opinions when it isn't popular," Pecoraro said.
Solera is very aggressive in locking in a GC with relevant senior housing experience, and begins its search for one before it submits a letter of intent (LOI) for a development, Kaplan said.
"We'll engage our architects and interior designers for conceptual plans to determine the scale and range of care levels, which allows us to build out an operating pro forma and marry it with construction estimates," he said.
This allows Solera to be as precise as possible with its math on the front end of a development as well as build escalations into the estimates so it can generate realistic returns for its equity investors.
"The last thing we want to do, as a company in an early growth phase, is submit an LOI and retrade with sellers because we didn't have accurate info on front end, or worse, go back to an equity investor and say we're compressing returns," Kaplan said.
___
COMPANY NEWS
Events (2018)
Gill Group will be attending CARH Mid-Year meeting in January 2019 in Key Largo.
Gill Group attended AHF Live Housing Developers Forum November 12-14 in Chicago, IL.
Gill Group attended NLHA's fall meeting, "The Mature Section 8 Project," October 18-19, in Washington DC.

Cash Gill spoke on the HUD HAP Renewal Panel about Rent Comparability Studies and Desk Reviews.
Gill Group attended CO NOW, October 3-5, in Vail, CO.
Cash Gill attended the Missouri Real Estate Appraisers Commission meeting, September 11th, in Jefferson City, MO.
Cash Gill attended the Missouri Real Estate Appraisers Commission meeting, August 15th in Jefferson City, MO.
Cash Gill attended the Missouri Real Estate Appraisers Commission Quarterly Meeting, July 18th in Jefferson City, MO.
Cash Gill attended the Missouri Real Estate Appraisers Commission meeting, June 26th – 27th in Jefferson City, MO.
Gill Group and National Title & Escrow attended NCSHA's Housing Credit Connect Conference and Tradeshow, June 19th – 22nd in Chicago, IL.

Cash Gill spoke on a panel on Thursday, June 21st entitled "Maximizing Tax-Exempt Bond Resources".

Gill Group attended Gill Group, Inc.'s and National Title & Escrow's First Annual Client Appreciation trip, April 12th – 15th in Norfolk, AR.
Gill Group attended the Mississippi Annual Affordable Housing Conference, March 27th – 29th in Biloxi, MS.
Gill Group attended the National Housing & Rehabilitation Association's Annual Meeting, February 21st – 25th in Palm Beach, FL.

Cash Gill spoke on a panel on Wednesday, February 21st entitled "Rent & Revenue Management Strategies" along with Robyn Eaton (Herman & Kittle Properties, Inc.), Doug Koch (Dauby O'Connor & Zaleski, LLC), Monica Sussman (Nixon Peabody LLP) and Jeff Woda (The Woda Group, Inc.).

Gill Group attended the Council for Affordable Rural Housing's (CARH's) Midyear Meeting, January 22nd – 24th in Napa, CA.

Cash Gill spoke on a panel on Tuesday, January 23rd entitled "Finding Equity in a Haystack" along with C.B. Alonso (Director of Multi-Family Housing/Preservation and Direct Loan Division with Rural Development), Don Beaty (The Summit Group), Campbell Brown (Greystone Affordable Development) and Karl Edmonson (Bellwether Enterprise).  
Gill Group has published the following:
New York Real Estate Journal - How can low-income housing facilities translate into high profits?
New York Real Estate Journal - Up, up and away: Home mortgage interest rates and gasoline prices continue ascending.
Tax Credit Advisor - Boston MSA Market Snapshot
Tax Credit Advisor - Seattle MSA Market Snapshot
Northeast Industrial Development Resource Guide - What Appraisers Know About Investing
Affordable Housing Finance – Urban and Rural Market Studies
Tax Credit Advisor – LIHTC Appraisals 101
Affordable Housing Finance – Five Ways to Optimize a Market Study
Tax Credit Advisor – Climb on Board the Omnibus
Affordable Housing Finance – It Has Everything to Do with Location
Affordable Housing Finance – To the Rescue: New Markets Tax Credits Saving Rural Communities
CARH News – Key to Success: One Company's Insight for Rural Development
NLHA Bulletin – What is Next for the Four Percent LIHTC?
NLHA Bulletin – Why LIHTC is Essential for Rural Development
Multifamily Executive – As USDA Rural Rental Housing Loans Mature, Affordable Housing May Suffer
CARH News – RAD for PRAC Still Undecided, Meanwhile RAD Doesn't Stop
CARH News – Safety Matters: Ins and Outs of Financing Rural CAHs
Affordable Housing Finance – LIHTCs Helping Youth in Need
Cash Gill, MAI has had the opportunity to speak on the following topics:
(Indianapolis, IN) National Council of Affordable Housing Market Analysts - Maximize Your Market: Understanding the Methodology Behind Market Studies.
(Reno, NV) Nevada Council of Affordable and Rural Housing - Don't Get Caught in the Red. New Guidelines for Audits and Inspections.
(Washington, DC) The Institute for Professional and Executive Development - Nonrecourse HUD Deals - So You Closed Your Nonrecourse HUD Deal. Now What? And Is It Really Nonrecourse?
(Arlington, VA) Council for Affordable and Rural Housing - Property Valuation: The Correct Way to Value Properties.
(New Orleans, LA) National Council of Affordable Housing Market Analysts - Affordable Housing Site Analysis
(Las Vegas, NV) Nevada Council of Affordable and Rural Housing - Auditing and Accounting Guidelines for Section 42 Low Income Housing Tax Credits.
(Washington, DC) Council for Affordable and Rural Housing - Rural Development Appraisals and Market Studies
(Miami, FL) Council for Affordable and Rural Housing - The Equity Market - Impact on Rural Housing
(Washington, DC) Council for Affordable and Rural Housing - How to Foster Affordable Green and Rural Housing Needs Assessments
(Indianapolis, IN) Affordable Housing Association of Indiana - Market Analysis – Best Ways Use Market Studies to Ensure Application Points
(Portland, ME) Enterprise Buyer/Seller Conference for RRH 515 Properties – Valuing the Product. What Is My Development Worth?
(Washington, DC) National Housing and Rehabilitation Association – Financing and Underwriting Special Needs Housing.
(Atlanta, GA) National Council of State Housing Agencies – Comprehensive Market Analysis.
(Chicago, IL) AHF Live – Strategies for Rural Deals.
(Dallas, TX) Crittenden Multifamily – Financing Special Use Properties.
(Washington, DC) Council for Affordable Rural Housing – Rural Housing Preservation
(Denver, CO) National Council of State Housing Agencies – Rural Housing Strategies
(Denver, CO) National Council of State Housing Agencies – Y15: Preservation and Disposition Seminar
(San Antonio, TX) Rural Rental Housing Association – LIHTC Legislative Update
(Key Largo, FL) Council for Affordable Rural Housing – How National Appraisal Practices Impact USDA Assisted Properties
(San Francisco, CA) National Council of State Housing Agencies – Changes and Challenges in Rural Housing Development
(Chicago, IL) AHF Live – Preservation of Older LIHTC Deals
(Franklin, TN) Regional Affordable Housing and RAD Training – Valuation, Feasibility and Capital Needs Assessments
(Columbus, OH) Council for Rural Housing & Development of Ohio – Rural Housing Market Research
 (South Bend, IN) Great Lakes Capital Fund's University of Affordable Housing – Valuation Risks Using Financing for RAD Deals
(Chicago, IL) National Council of State Housing Agencies – Rural Development Opportunities
(Orlando, FL) National Association of Housing and Redevelopment Officials – Affordable Housing Appraisals, Market Studies, Rent Comparability Studies and Rent Reasonableness Studies
(Alexandria, LA) Regional Affordable Housing and RAD Training – Valuation, Feasibility and Capital Needs Assessments
(Ft. Lauderdale, FL) Southeastern Affordable Housing Management Association (SAHMA) – Rent Comparability Studies 101
(Indianapolis, IN) Midwest Buyer/Seller Conference – CNAs and Appraisals
(Chicago, IL) AHF Live – Acquisition Challenges and Opportunities (2014)
(St. Pete Beach, FL) CARH – Preservation Challenges and Opportunities
(Nashville, TN) TAHRA – Appraisals, Market Studies, Rent Comparability Studies and Rent Reasonableness Studies for LIHTC and RAD Transactions
(Los Angeles, CA) NCSHA – Successful Development in Challenging Markets
(Chicago, IL) AHF Live – Acquisition Challenges and Opportunities
(Seattle, WA) NCSHA – Rural and Native American Development Strategies
(French Lick, IN) AHAIN – Appraisals and CNAs
(French Lick, IN) AHAIN – Pulling it All Together
(Chicago, IL) AHF Live – Preservation of Older LIHTC Deals
(Albuquerque, NM) MFA – Appraisals 101 (personal training for HFA staff)
(Atlanta, GA) NCSHA – Using Market Studies to Inform Site Selection
(Napa, CA) – Finding Equity in a Haystack
(West Palm Beach, FL) – Rent and Revenue Management Strategies
(Chicago, IL) – Maximizing Tax-Exempt Bond Resources
(Washington DC) - Rent Comparability Studies and Desk Reviews for HUD HAP Renewal
*As seen on housingonline.com
**As seen by Chuck Sudo on seniorhousingnews.com