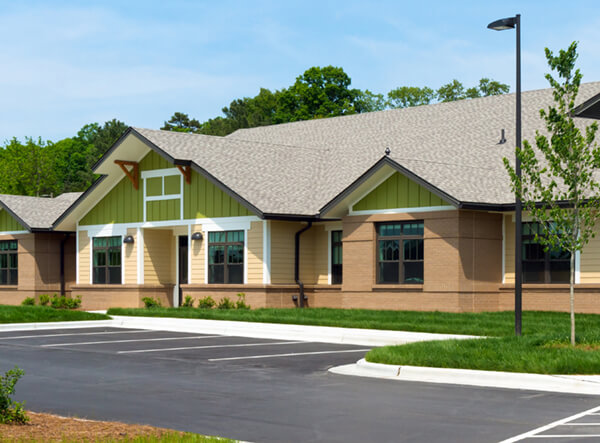 Safety Matters: Ins and Outs of Financing Rural CAHs
The large number of rural hospital closures in the late 1980s and early 1990s had Congress in a scramble for a solution. This is where Critical Access Hospitals (CAHs) came into play. With CAHs in town or nearby, these small towns have a better chance of succeeding in the long run, as a hospital provides the necessary care, jobs and sense of peace from multiple angles.
According to the American Hospital Association, CAHs represent more than two-thirds of all rural community hospitals. They are a vital part of rural communities, as they simultaneously keep residents safe and help the towns grow. CAHs are usually one of the top employers in rural areas. According to Chris Vukas, Director of Sunflower Development Group, "The benefits multiply as revenue is spent locally for housing, food and more."
He says, "CAHs receive enhanced funding for Medicare patients and receive the same reimbursement from other carriers as large hospitals do." He continues, "Even with the enhanced funding from Medicare, it usually takes tax subsidies to keep the hospitals solvent due to inefficiencies that exist in smaller settings." Indeed, rural towns tend to have less access to necessary resources. Vukas emphasizes the significance of CAHs in this regard. "There are eighty-four CAHs in Kansas, and most of them would not be here today without the enhanced funding from Medicare."
CAH's can be financed through a variety of methods, such as General Obligation Bonds, Revenue Bonds, USDA and contributions. The USDA, for instance, allocates annual budgets to local offices, and they determine the most appropriate projects. USDA's below market interest rates and 35-year repayment terms are extremely attractive compared to conventional financing.  This is partly why USDA loans are highly sought after, which make them so competitive.
Because of this, most CAHs pursue other avenues as well. Vukas says, "Other options like the General Obligation or Revenue Bonds are usually less cumbersome but have higher rates and less attractive terms." Thus, there are advantages and disadvantages, but the good news is that there are options.
An issue, however, that rural communities often encounter is that they don't always have the necessary means to sustain these CAHs because of the model itself. According to Vukas, funding for CAHs is uniquely difficult to secure because their models require 100% reimbursements. This often discourages investments in such projects. He says, "The previous 'repeal and replace later' legislation creates a sense of anxiety within the lending community since CAHs are often collateralized by the cash they generate. CAHs are oftentimes quasi-governmental entities that can't be mortgaged."
While this does provide challenges, there is a positive side. "They also receive a portion of the local taxes in addition to normal insurance payments," Vukas says. "It's a combination of local taxes and enhanced funding from Medicare that helps CAHs maintain adequate cash flow."
Vukas and his team have seen the challenges and rewards firsthand with rural CAHs. A recent project they were involved in was the expansion of the Rooks County Health Center in Plainville, Kansas. The $9.5 million project began in 2014 and completed Phase 1 of 2 early 2017. Phase 1 opened a new MRI/Nuclear Medicine addition, and Phase 2 will provide a new Rehabilitation Center where the community can receive state-of-the-art care.
Vukas says, "The hospital was able to raise over $1.5 million from individuals and foundations like the Dane G. Hansen Foundation, but limited availability of grant funds and large donor bases in rural areas required alternative fundraising strategies." Rooks County had been in the process of arranging financing and planning the project for the last four years.
Once the scheduling part of the project and all the pieces of the puzzle were in place, the rest of the total needed was fulfilled through New Markets Tax Credits (NMTCs), USDA loans and federal grants. Not only were more jobs created with the new CAH, but the people now also have access to the care they need. Access to sound healthcare through CAHs is again crucial to the success of rural towns as it provides relief and peace of mind for their residents and their well-being.
While securing the necessary funds for a complex project such as the Rooks County CAH is often a difficult process, perhaps an even bigger issue with these project types is the lack of education. It's true, according to Vukas, many rural areas like Plainville do not have the proper knowledge of the different types of government funding available, let alone how to tackle the difficult task of applying for them.
This is especially so with NMTCs. Vukas says, "The State of Kansas ranks almost dead last in NMTC use, and there aren't many NMTC Advisors working in the rural landscape." He goes on to say, "CAH administrators are savvy in fundraising and bond financing, but structuring the NMTC transaction with other financing like USDA Community Facilities can take creativity."
This is why education is a top priority for firms like Sunflower Development Group. Education is vital in helping rural communities become more familiar with these types of resources in order to complete pending projects. Vukas himself has completed dozens of presentations on the topic in many rural areas all over Kansas, Oklahoma, Texas and Missouri. In his experience, clients need some convincing with multiple, detailed presentations to even consider NMTCs. One CEO even jokingly told Vukas, that "the NMTC structure felt like they were laundering money." That's how complex the structure can often be.
But once understood, sources like NMTC can be crucial in closing financing gaps for different projects in general, and especially CAHs. Without them, many rural communities would have to travel up to 100 miles to receive the most basic medical services. Although there are many challenges and risks when it comes to CAHs, not having them for our country's people can be even riskier.